@Front Gen 5 System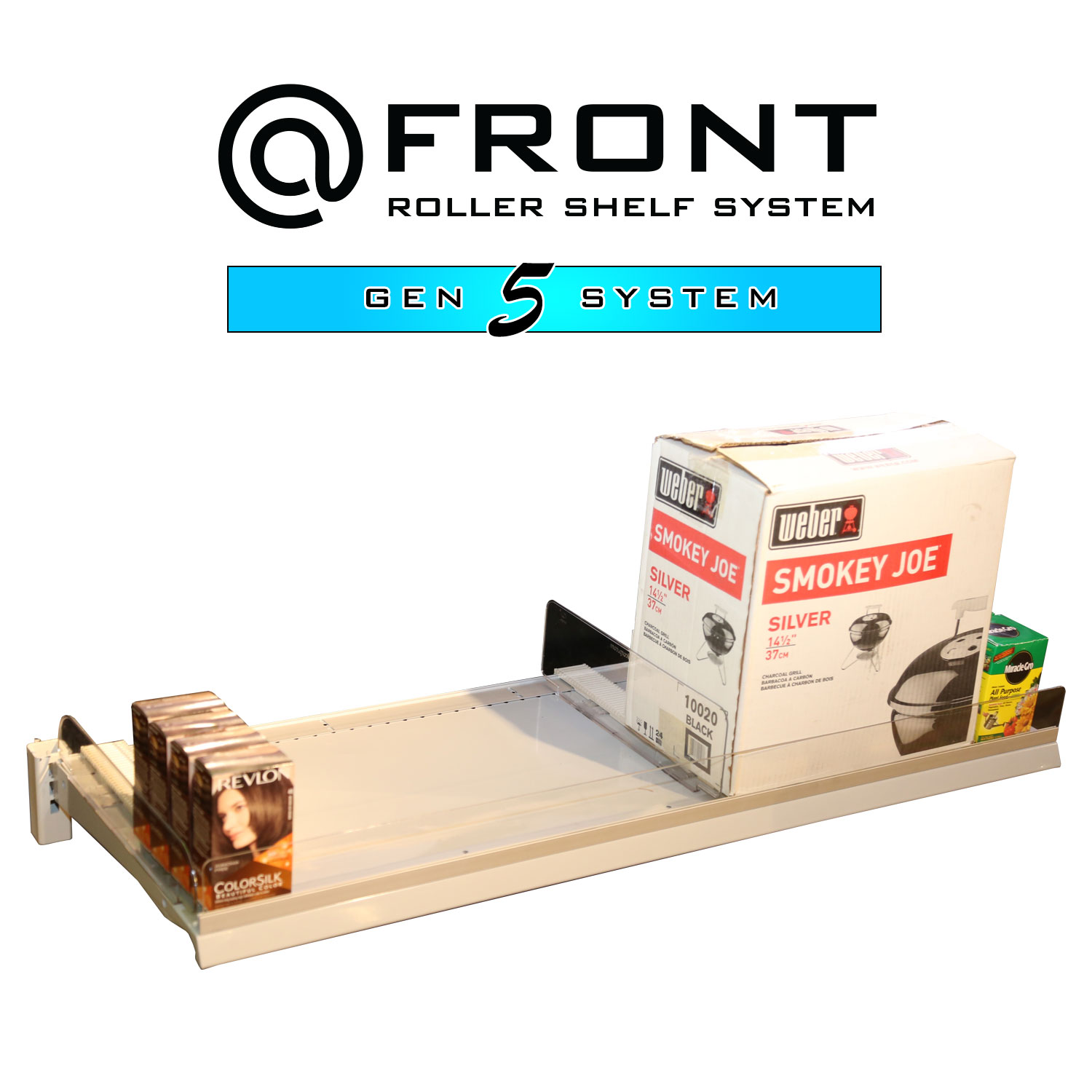 The @Front G5 converts most standard Madix shelves into a self-fronting, gravity-feed system, cutting manual labor costs and time while making merchandise more accessible to customers.
@Front helps retailers maintain the appearance of a neat, fully stocked display almost effortlessly. Durable roller segments replace traditional spring-pusher systems to reduce shrink, minimize
the number of mis-stocked items, and provide more flexibility for merchandising changes.
Order components for a complete system:
@Front Pitch Converter – required to create a 6° to 7° downtilt (standard 15° downtilt is too steep for roller systems) or Downtilt Shelf 7° [DTS7-(NW)(ND)] can be used without pitch converter
@Front G5 Rail Set
° Features slots to attach a plastic front/guard to the lip of the shelf
° Both ends of the Rail Set have provisions to snap-fit the roller track
° Includes pine-tree fasteners for attachment to standard shelf perforations
@Front G5 Roller Track – includes a single strip of rollers for smaller merchandise (use two or more tracks for larger/heavier merchandise)
@Front G5 Divider
° Snaps into the roller track to separate and retain merchandise columns
° Adjusts left or right using integrated ratchet
° Must be ordered in the same depth as the @Front G5 Roller Track
@Front Plastic Front Retainer – clear plastic front available in 2″, 3″, or 4″ (51 mm, 76 mm, or 102 mm)
Showing all 8 results