MIPS - Maxi Integrated Pallet System
MIPS – Maxi Integrated Pallet System
The Maxi Line Integrated Pallet System (MIPS) displays palletized merchandise within conventional shelving sections, enabling retailers to expand their merchandising options within a shopping aisle and reduce restocking labor. Madix
estimates that MIPS can cut at least ten hours an aisle per week of restocking, and it also precludes employee injuries from lifting heavy boxes/merchandise.
The MIPS is particularly well suited to high-density merchandise that must be repeatedly restocked. The system is comprised of components that may be specified in new stores or retrofitted to existing Maxi Shelving. This flexibility
permits stores to convert areas back to conventional displays as merchandise needs to change.
Utilizes conventional Maxi Line parts and accessories, including standard shelves, in depths that optimize merchandise presentation
Product can be added to existing shelving by removing Base Shelf, Kickplates and Base End Covers; this process can also be reversed to convert back to conventional shelving
For applications that require additional load capacity, Hypermaxi can be installed
No change in load capacity when installed per instructions
NOTE!
A 4′ (1219 mm) section requires a pallet that does not exceed 44″ (1118 mm) wide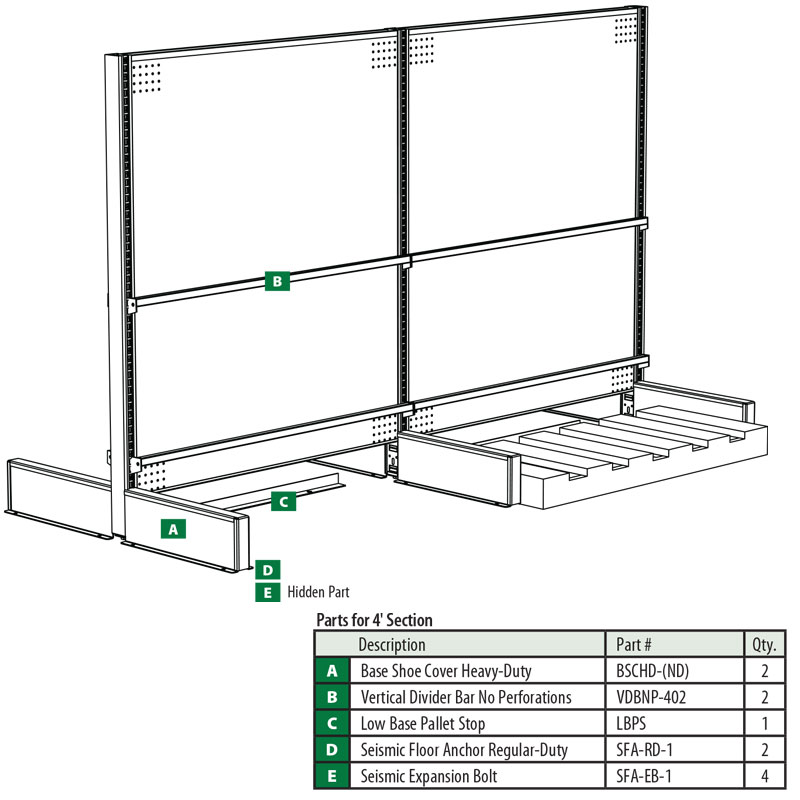 Showing all 5 results