Cantilever Storage System
The Cantilever Storage System is constructed with Maxi Line components for a unique appearance. A choice of one or two deck levels are available (with wood or wire grid decks). Light Canopies are also an attractive option available for Cantilever Systems and can attach directly to the Cantilever Arms.
In order to use the system properly and safely, please follow the instructions below.
Whenever the system is installed, it must always be with these parts (NO EXCEPTIONS):
a. Double Welded Uprights
b. Double Stacked Shoes
The Cantilever Arms may not be deeper than the Base Shelves.
Load capacities are listed in the diagrams below.
Cantilever Arms may not be used higher than 144″ (3658 mm).
Custom alternatives to the applications listed below require extensive testing before approval; client must be fully apprised of system's use and limitations before Madix approve the use of Cantilever Arms in a non-standard application
NOTE!
HAND STACK ONLY!
Powered fork trucks on stackers are not recommended for use on
Cantilever Storage System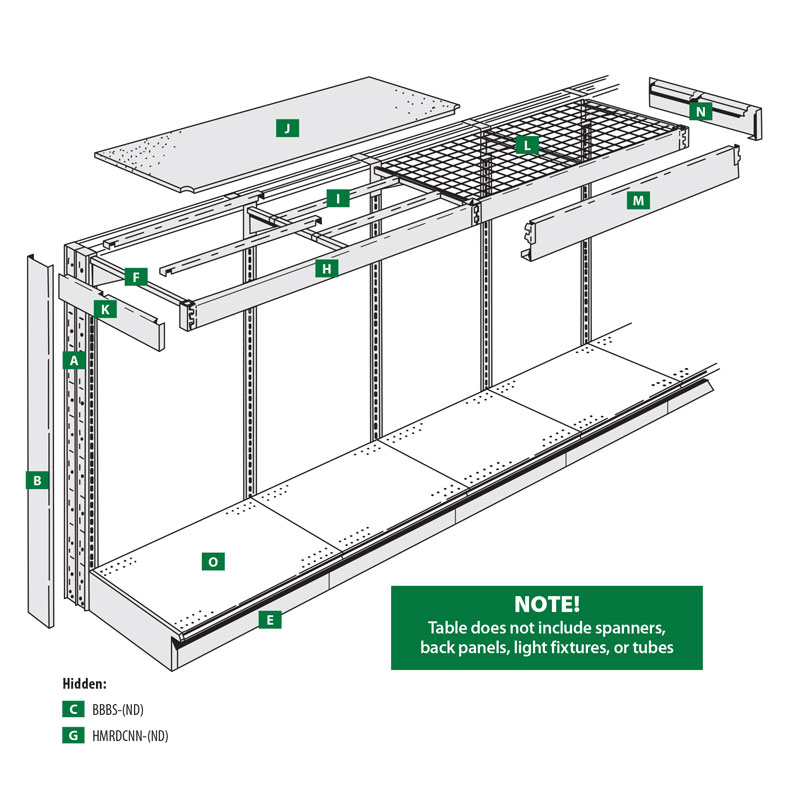 NOTE!
Table does not include spanners, back panels, light fixtures, or tubes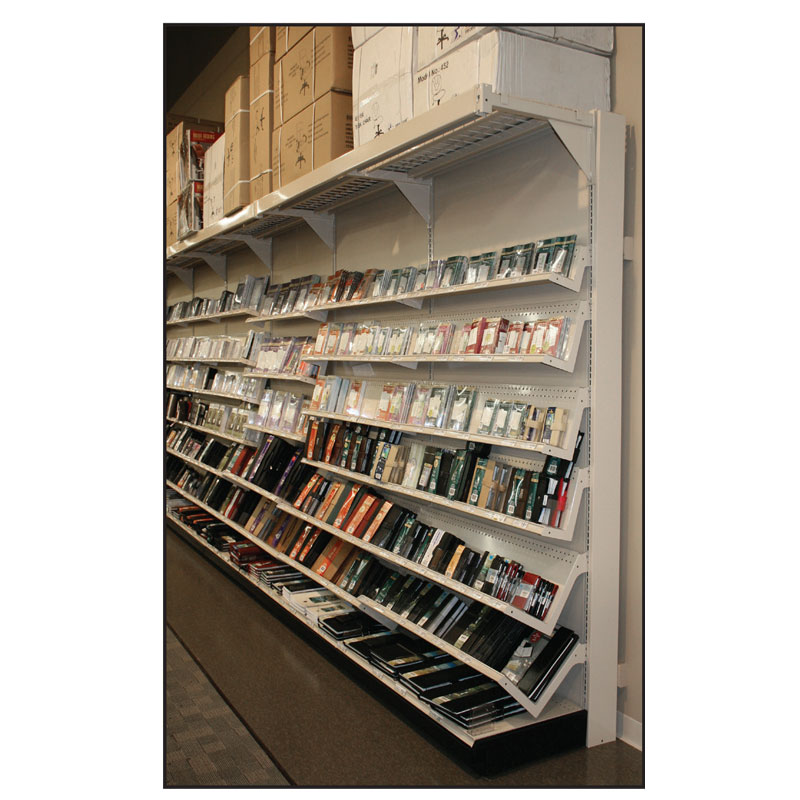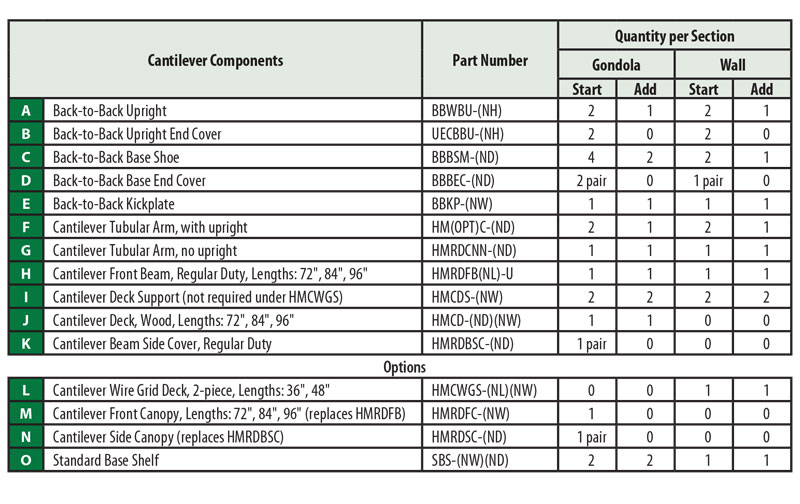 NOTE!
Use only Cantilever components listed within this section. Do not mix components from other systems.
Showing 1–9 of 14 results